Make the most of your free time by exploring some of the local museums. We have made a list of the top 4 museums to visit while in Allentown!
Allentown Art Museum
The Allentown Art Museum offers tremendous variety and quality in our collections and exhibitions, educational programs, and public events. They serve over 100,000 visitors each year, of whom more than 14,000 are children in school programs. Their collection of more than 17,000 works of art offers the opportunity to experience nearly 2,000 years of cultural heritage in an accessible, visitor-friendly environment.
---
Haines Mill Museum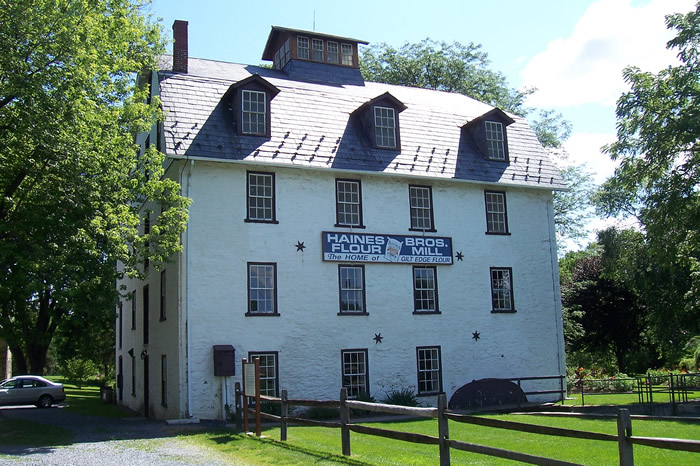 Haines Mill Museum is an example of the Lehigh Valley's agricultural heritage. It is a grist mill that dates back to the US colonial times. The mill uses water power to grind crop grains into flour. The original mill was built around 1760. The mill was reconstructed in 1909 after a fire gutted the interior of the building and operated until 1956. The mill is open for public tours from 1 to 4 PM on Saturdays and Sundays from May to September.
---
Mack Trucks Historical Museum
If you've got questions about Mack trucks — and perhaps a vehicle identification number — there's a pretty good chance the Mack Trucks Historical Museum has the answer in their archives. In addition to being the authority on all things Mack, the Mack Trucks Historical Museum also restores and preserves vintage Mack trucks and memorabilia for all to enjoy.
---
Lehigh Valley Heritage Museum
The Lehigh Valley Heritage Museum is a 30,000 sq. ft. state-of-the-art climate-controlled facility that houses one of the finest historical research libraries in the state of Pennsylvania. The Heritage Museum includes 6 galleries with more than 13,000 square feet of exhibits.
No matter which museum you decide to visit, Scott Cars can provide the means to get you there!