If you're considering a sophisticated and capable SUV for your drives around Allentown, Bethlehem, and Emmaus, you may have come across models like the 2019 Volvo XC60. At Scott Lot Pre-Owned, we think this vehicle is a great choice for drivers in our area!

To find out why, check out our 2019 Volvo XC60 review, in which we'll discuss some of our favorite features.
View our selection of Volvo vehicles
Volvo XC60 Powertrain
If you're going to drive an SUV in our area, you'll probably want a powerful engine and impressive handling capabilities so that you can conquer our unpredictable weather. That's why we love that the Volvo XC60 gives you a choice between two different powertrains that'll get the job done.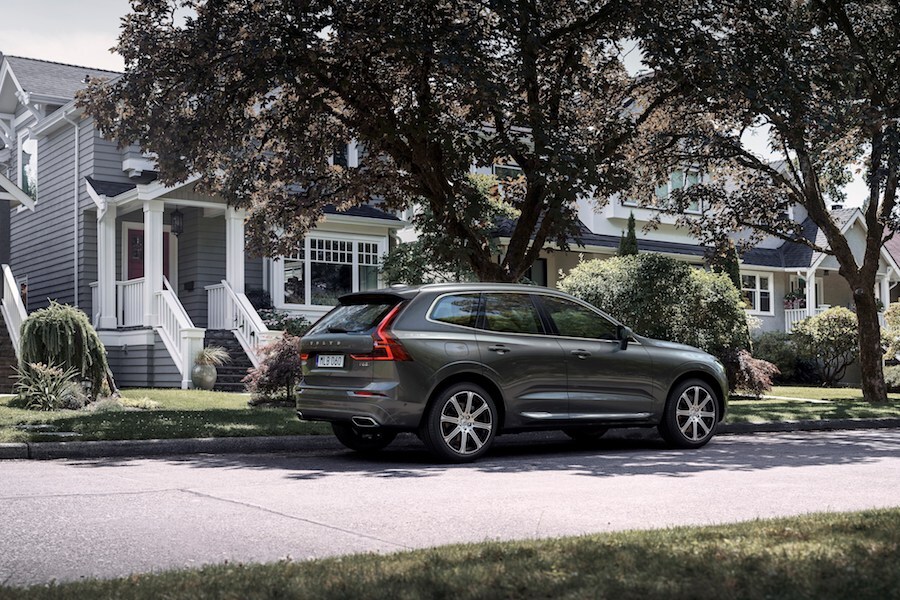 The standard engine is a 2.0L turbocharged I-4 that generates 250 horsepower and 258 lb-ft of torque. This engine can also take you from 0-60 MPH in just 6.5 seconds under the right circumstances. If you need even more power, you can upgrade to the 2.0L supercharged and turbocharged I-4 engine that produces 316 horsepower and 295 lb-ft of torque.

With the supercharged engine, you'll have an acceleration rate of 5.6 seconds under the right conditions. Both engines are paired with a smooth-shifting 8-speed automatic Geartronic™ transmission.
While front-wheel drive comes standard, you can also equip your vehicle with the available all-wheel drive (AWD) technology with Instant Traction™ for improved stability and traction control.
Volvo XC60 Safety Features
No doubt about it, the Volvo XC60 is a highly modern car, and as such, it makes a suite of high-tech safety features available to help you be more aware of your surroundings. This includes features like available Pilot Assist and Adaptive Cruise Control.
With these features, your Volvo XC60 automatically keeps you at a safe following distance from the car ahead of you by actively adapting your cruise control speed. It also makes small steering adjustments to help you stay safely between the lines and in your lane.
Another useful feature is the available Blind Spot Information System (BLIS™) with Steer Assist. BLIS™ with Steer Assist alerts you to drivers in your side blind spots so that you know when it's safe to change lanes. If you do try to merge when the coast isn't clear, this system will gently steer you back into your lane until it's safe to complete the maneuver.
Volvo XC60 Interior Dimensions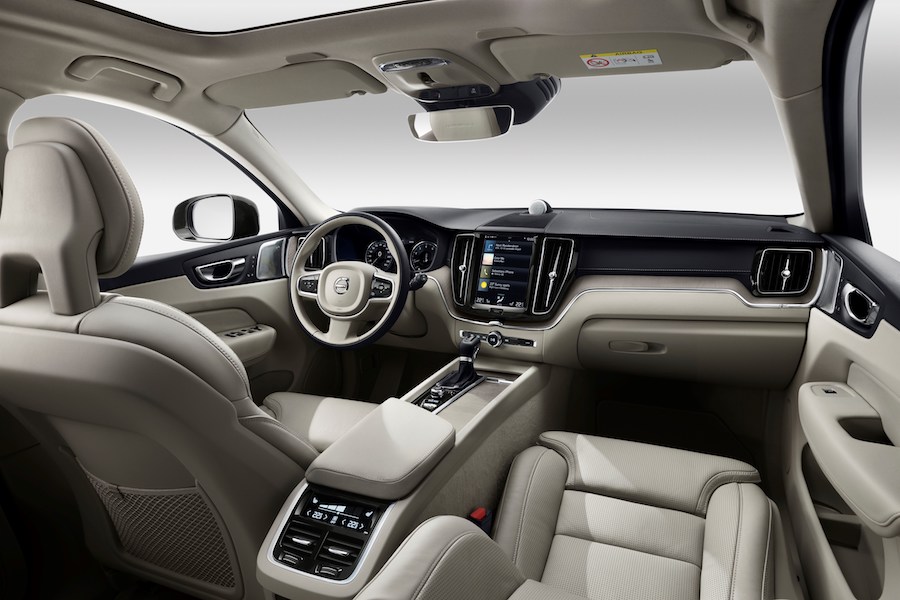 A final aspect of the Volvo XC60 that we'd like to review quickly is the interior dimensions. This is a very spacious two-row SUV that has enough seating for you and four of your closest friends. Notable dimensions are as follows:

Headroom (front/rear): 38/38 inches
Legroom (front/rear): 41.5/38 inches
Total Cargo Capacity: 63.3 cubic feet
As you can see, you and your rear-seat passengers will have the same amount of headroom, measuring in at 38 inches for both front- and back-row passengers.
If you have a lot of luggage to carry, you can also fold down the second-row seats to create a load floor that can accommodate a total of 63.3 cubic feet of cargo.
Test Drive the 2019 Volvo XC60
If you want to learn more about how this SUV can fit into your drives around Allentown, Emmaus, and Bethlehem, contact the team at Scott Lot Pre-Owned and let us know you read our 2019 Volvo XC60 review! We'll be happy to show you around this vehicle and even get you behind the wheel to take it for a spin.
Contact us and schedule your test drive today!