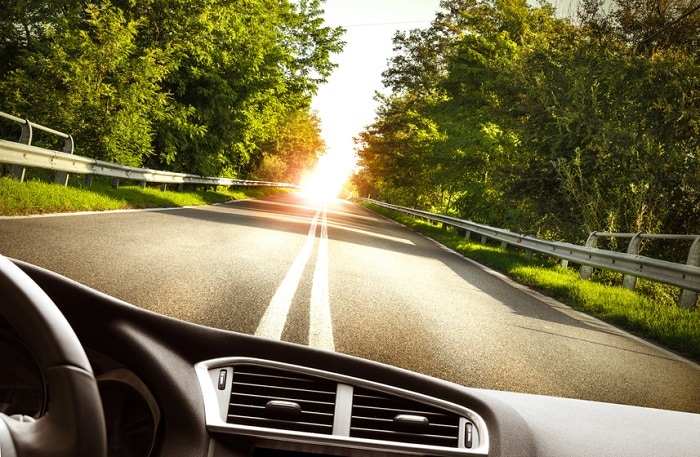 From state and local parks to game lands, Allentown is surrounded by the wonders of nature. If you're interested in preserving that natural bounty, your next car is a great place to start, and Scott Lot can help. We offer a wide range of gas, electric and hybrids for environmentally conscious buyers.
What Makes a Vehicle Eco-Friendly?
Emissions standards have tightened over the last couple of decades, but today's car manufacturers are going a step further. Every passing year sees more great new hybrids and electric vehicles come to market.
Besides offering high fuel economy - or bypassing fuel altogether in favor of batteries or fuel cells - these alternative fuel vehicles offer low, or no, emissions. That's not all, however.
Horsepower and performance are vastly improved, the safety and infotainment tech on offer is as advanced as you'd find in a traditional ICE (internal combustion engine) vehicle, and even the looks are as sleek and high-tech as these vehicles deserve.
Hybrid Vehicles
Electric vehicles are becoming more common, but the simple fact of the matter is that hybrids have a 25-year head start.
There are two types available; both use gas engines and battery packs, but plug-in hybrids like the Volvo XC90 Recharge Plug-in Hybrid, which often bear the PHEV designation, are capable of running all-electric for local driving.
The many successful hybrids we've carried at one time or another include:
Chevy Malibu Hybrid
Toyota Prius, Toyota RAV4 Hybrid, Toyota Avalon Hybrid, and more
Cadillac ELR and Cadillac CT6 Hybrid
Honda Accord Hybrid
Volvo XC40 Hybrid, Volvo S60 Hybrid, Volvo V60 Hybrid, and others
Electric Cars

Because there are fewer new electric cars, there are also fewer electric cars at Allentown Car Dealerships. However, in addition to some long-running favorites like the Nissan LEAF or Chevy Bolt, we expect to see models like the Volvo XC40 Recharge Twin Pure Electric and Mazda MX-30 coming to car dealerships like Scott Lot before too long.
Test Drive a "Green" Car
Change can be hard to embrace, but the excellent features of today's hybrids and EVs certainly makes it easier. One thing is certain: with our extensive selection of cars, trucks, and SUVs, you're sure to find something you love, EV or not.
Stop in today to browse, get answers to questions about individual models, and of course, to take full advantage of our excellent vehicle financing!