You're ready to commit and buy a used car-but timing can be everything. So, when is the best time to buy a used car, and what do you need to know before you visit a dealership? Whether you're from Allentown, Bethlehem, or Emmaus, we can help you answer this important question and get ready to buy the used car of your dreams.
Our team at Scott Lot Pre-Owned spoke with our expert salespeople to determine the best time to buy a used car. Want to know when to schedule a trip to your local used car dealer? Read on to find out more!
Related Post: Questions to ask when buying a used car
Buy Before You Need It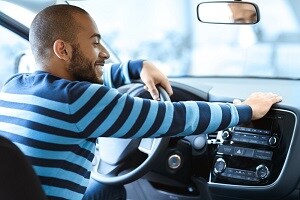 Even if your current used car is still working relatively well, it could still be time to start researching your next vehicle. That way, when you've got an idea of which vehicle you're interested in driving next, you'll be ready to go-before your present vehicle starts displaying any issues that could seriously cramp your lifestyle.
Starting your journey to your next used car while your old vehicle is still in decent shape also means you have the freedom to take your time exploring all the available options out there. That way you won't be rushing to get an automobile that works, and you can rest assured that you're making the right decision for you and your family as a whole.
Go on a Weekday
Weekends at your local car dealer can be crowded, so if it fits into your schedule do your best to visit the showroom on a weekday. Odds are there will be distinctly fewer people around, and you can get the individual care and attention you need when picking out your next used car.
Have a full-time job? No problem! Just swing by the used car dealer on your lunch break or see if you can head in a little later in the day so you have the time you need to peruse the showroom at your leisure. Even if you have to go on the weekend, never fret; our eager and enthusiastic staff will work hard to make sure you get the service you need!
Figure Out Financing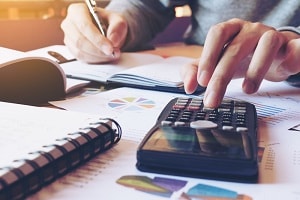 Before you visit the showroom, it might be best to stop at the financing department and chat with your financial experts. Having your financing sorted and in order will give you a much better idea of the right used car for your needs and lifestyle. This will make browsing the used car inventory easier and faster than ever. If you have any questions or concerns, our financial experts will be happy to help you construct a payment plan that suits your needs, so contact us today to learn more.
Visit Our Used Car Dealer Today!
Once you've learned when is the best time to buy a used car, all that's left is to visit our showroom and get started. Head on over to Scott Lot Pre-Owned today to explore our vast inventory, speak with our friendly and knowledgeable staff, and schedule a test drive in the vehicle of your choice.
Whether you're traveling through Allentown, Bethlehem, or Emmaus, we're sure to have the used car that best suits your needs and lifestyle, so visit us today and see what we have in store for you.